Finally, I decided how I wanted to repurpose this frame that I found at Goodwill a year ago. It had no glass, so I either wanted it to hang in my craft room as a pegboard to hold tools or use it with wire mesh to hold photos or bows in my daughter's room.
Turns out, I hung it in my craft room to display memory banners. Like this one. This one says "fall in love" so it can be used to decorate for Thanksgiving or for the entire fall season. It is for sale in my
etsy
store.
If you find a big frame with no glass, snap it up! You can do so much with these! To make this one, you can follow the steps below.
To get started you will need:
frame
wire mesh
wire snips
staple gun
staples
paint
work gloves



First, use the wire snips to cut the mesh to fit your frame. Make sure you wear gloves. This stuff is sharp and needlelike.
See? Doesn't look like much, but it was deep. I had to get a Tetanus shot. Trust me. Wear gloves and be careful.
Once you have it cut to fit, use the staple gun to staple the wire mesh to the back of the frame. Paint your frame and you are done! I used a sample of paint from Lowe's. I had several coupons for free samples from my magazine subscriptions. The samples are only 2 or 3 dollars, but have more than enough paint for a project like this. And they will mix any color for you.
My sister made this one to hang her daughter's clippy bows. I like how she attached little metal buckets along the bottom to contain all of the tiny little barrettes and elastics so they are all in one place.
I am so glad I finally finished this project! I love it!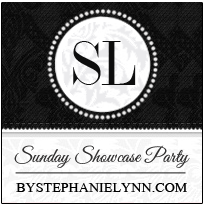 Read more at http://www.uncommondesignsonline.com/11-last-minute-halloween-ideas-monday-funday/#5OoAQevhAKqsZwT2.99
http://justagirlandherblog.com" title="Just a Girl and Her Blog">
http://justagirlandherblog.com/wp-content/uploads/2014/01/Button-Small.jpg
" alt="Just a Girl and Her Blog" style="border:none;" />